Samsung SDI discusses cooperation on EV battery business with Indiana Governor
Post. 2022.08.26
Samsung SDI discusses cooperation on
EV battery business with Indiana Governor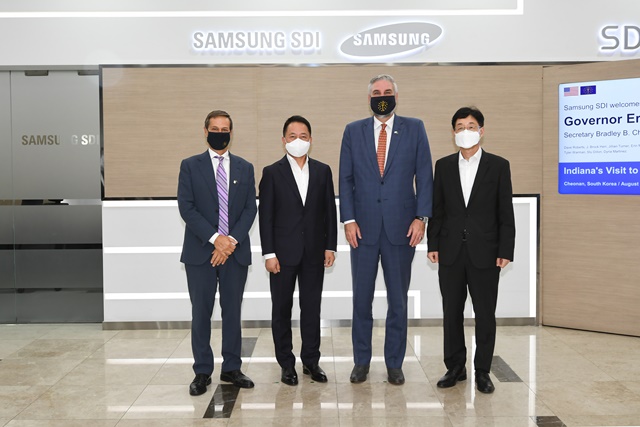 Samsung SDI met with the delegation from the Government of Indiana to discuss cooperative measures for its joint venture with global automaker Stellantis to be established in the US state.
On August 25, Samsung SDI President and CEO YOONHO CHOI met with the Indiana delegation including the Governor, Eric J. Holcomb, at the Cheonan Plant located in South Korea to introduce Samsung SDI's battery production lines and shared the current status of JV with Stellantis and cooperative measures with the State of Indiana. ​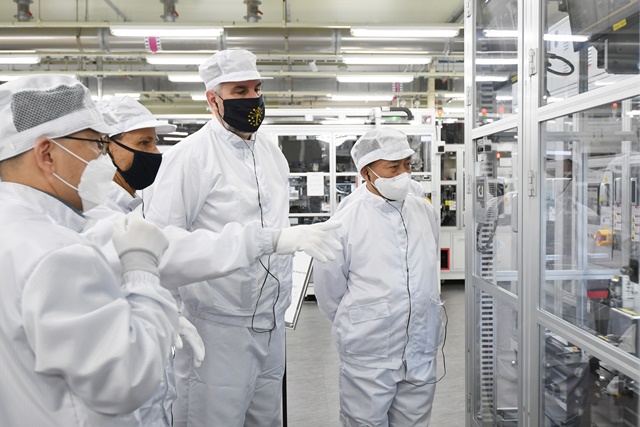 In May, Samsung SDI announced the JV establishment with Stellantis to produce EV batteries in Kokomo, Indiana. ​