Let's meet Samsung SDI booth at 'InterBattery 2020'!
Post. 2020.11.18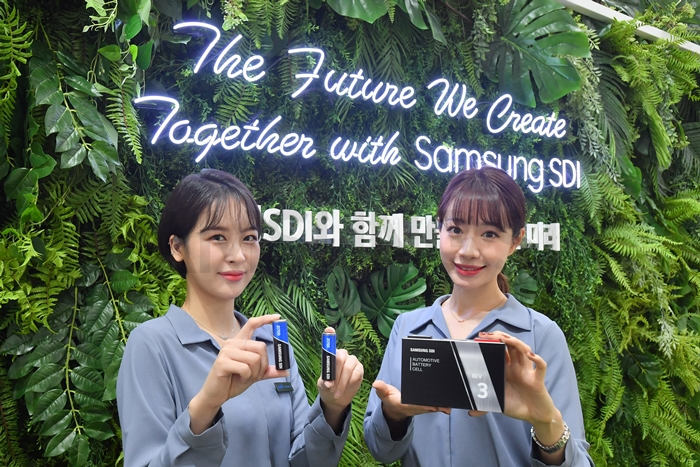 Korea's leading battery exhibition, 'InterBattery 2020' was held for three days from October 21 to 23! 'InterBattery' has been eight years already. We proudly present Samsung SDI's booth at the exhibition, let's take a look!
Strictly followed COVID-19 prevention guidelines
to hold the 'InterBattery 2020'
Visitors had to wait in a long line to follow prevention measures, and all of them wore face masks and measured temperature in an orderly manner.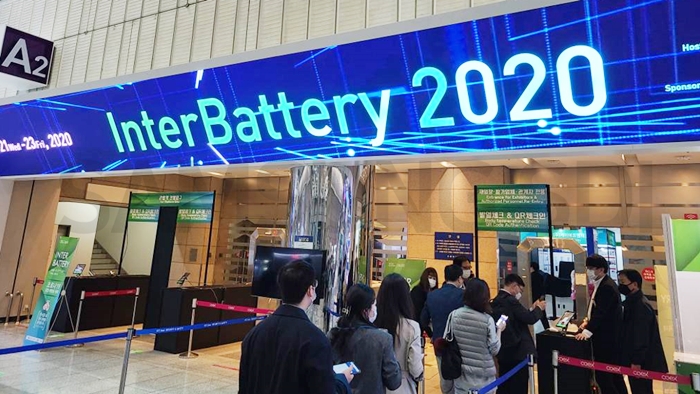 <Visitors scan QR code and measure temperature at the entrance>
Eco-friendly business led by green technology
'Our Road to GREEN NEW DEAL'
Samsung SDI boasted the biggest booth at the exhibition.This year's concept was 'The Future We Create, Our Road to GREEN NEW DEAL', and it felt as if we are at a park with the green grass road and plants on the wall. The booth was full of Samsung SDI's vision to continue the eco-friendly business with green technology.
<Plant column with the phrase of 'The Future We Create, Our Road to GREEN NEW DEAL'>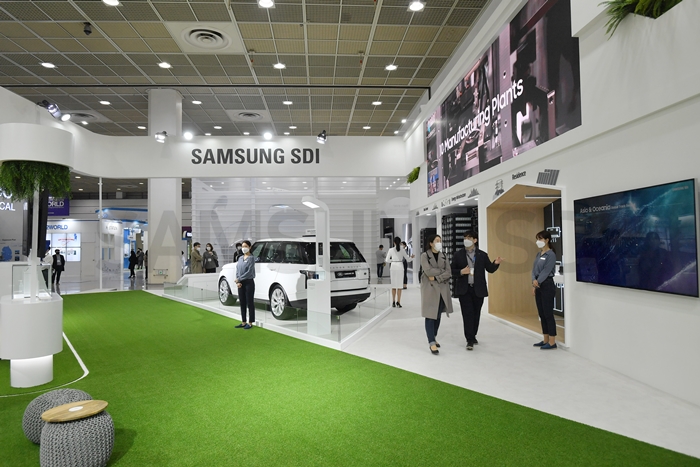 <Samsung SDI's booth with green grass road>
How is Samsung SDI's battery used in 'the era of personal mobility'?
Land Rover's EV 'Range Rover Vogue', and Daelim's electric scooter 'Zappy' and 'EM-1A', in front of the green grass road, grabbed visitors' attention. We also prepared the battery charging station for scooters, next to the electric scooter, so that visitors can take a look at the charging infrastructure in person.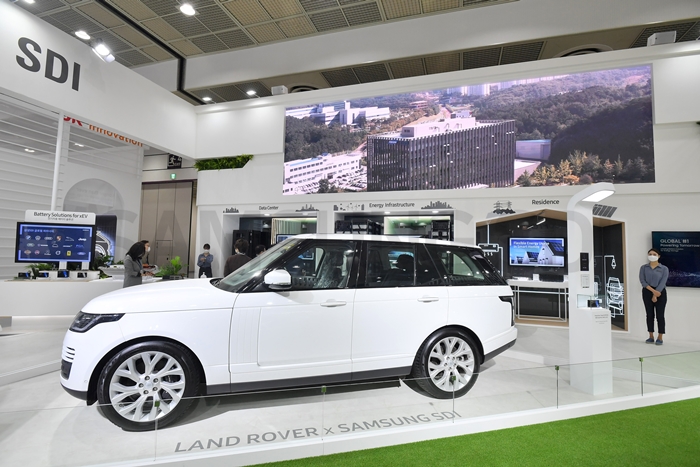 <Range Rover Vogue at xEV Zone >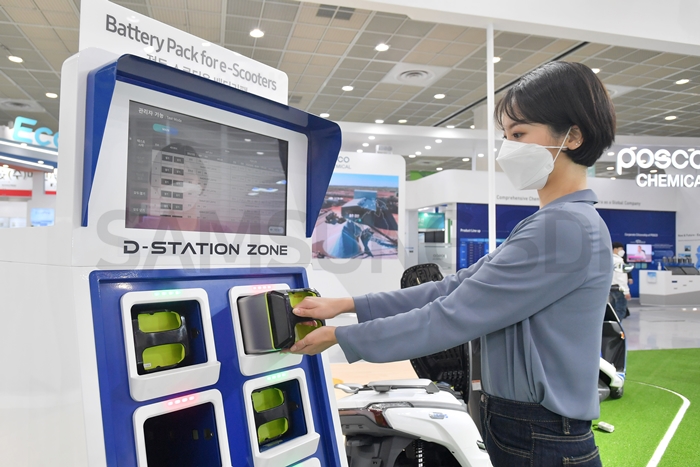 <Visitors see and experience how the electric scooter battery pack is charged>
Small but strong 'button cell' and safe ESS batteries
Wireless earphones with button cell, foldable phone with dual cell, and drone and power tool with cylindrical cell were displayed at the small-sized battery zone. Among them, a mini-button cell was especially popular as it was the first time shown at the exhibition.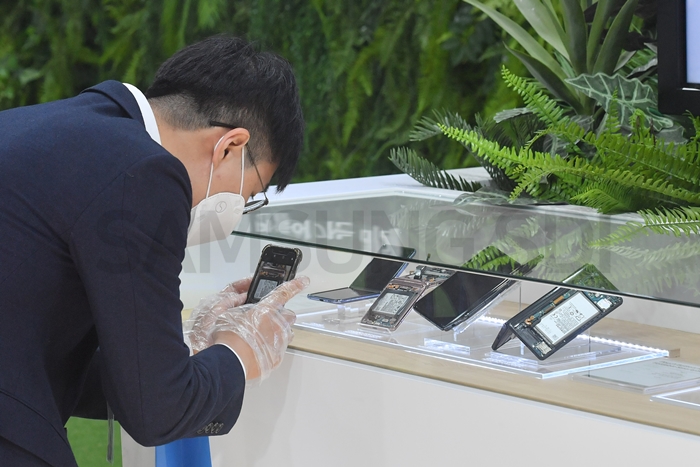 <Visitors take a closer look at batteries for foldable phone, smart watch,
and wireless earphones at the small-sized battery Zone>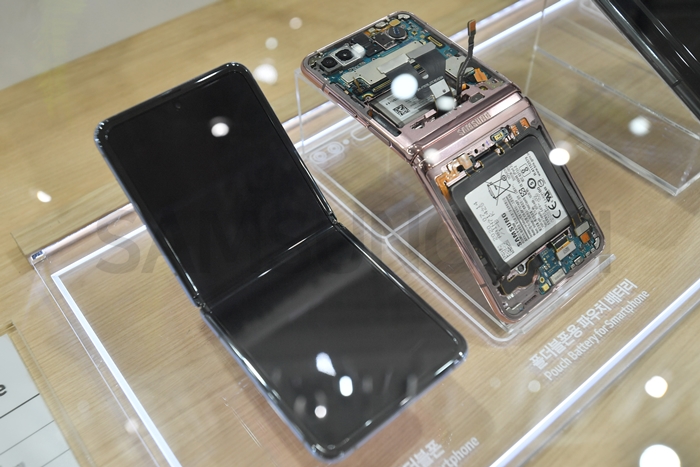 <Pouch battery for foldable phone and button cell for wireless earphones>
Meanwhile, products such as batteries for electric/commercial and residential ESS, UPS were exhibited at the large-sized battery zone. In particular, many paid attention that we applied the fire protection technology and received UL certification in the US for high safety.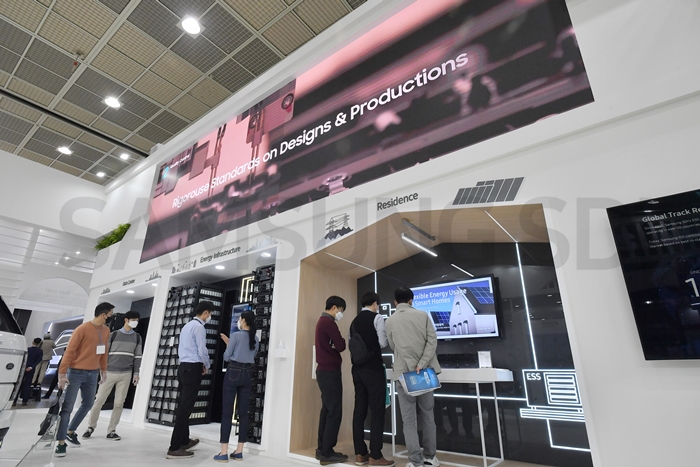 <ESS Zone>
How was Samsung SDI's batteries shown at the 'InterBattery 2020'? It was great that we could see various products and picture the future of green technology.